Roadside regeneration projects
Our focus on sustainability drives us to consider innovative ways in which disused sites near our roads can be regenerated. Through our Motorscape projects we aim to combine native bush regeneration with iconic public art or other social sustainability initiatives to benefit local communities and the environment.
With this outcome in mind we recently started two new Motorscapes projects, the Power Street Loop in Melbourne and M2 Macquarie Park in Sydney's northwest.

Power Street Loop, Melbourne
Described as a 'working sculpture within a landscape' this Motorscapes project in CityLink's Power Street Loop will provide a new landmark in the heart of Melbourne's arts precinct, contributing to the cultural landscape of the area.
The project began in early 2015 with a public competition calling for creative teams to come up with design elements and artistic solutions to breathe new life into the unused site. Melbourne-based designers Drysdale Myers and Dow won the competition with their design Habitat Filter and construction commenced in March 2016.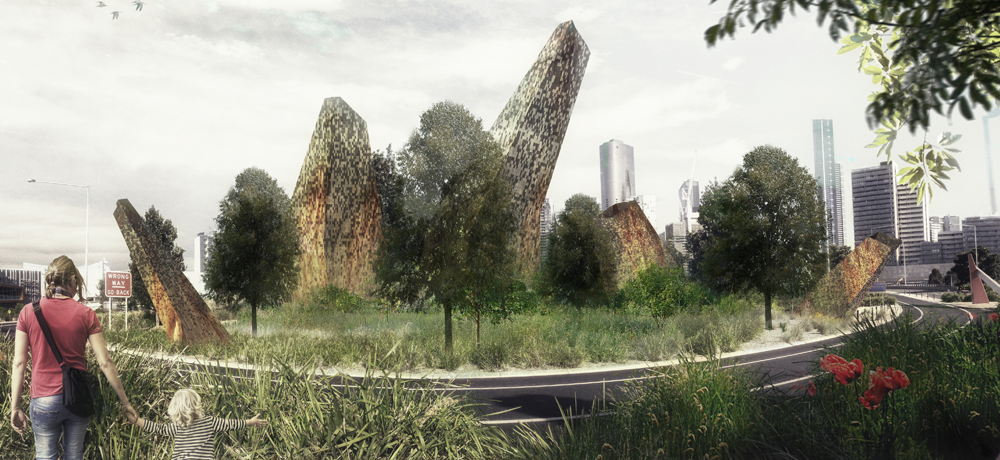 Follow the progress of the Power Street Loop project.


M2 Macquarie Park, Sydney
Following the success of the Power Street Loop competition, in October 2015 we called for bold and creative ideas to reinvigorate the unused site next to the Hills M2 Motorway in Macquarie Park.
The creative duo of Justin Sayarath and Sarah Ann Rodriguez won the competition with their artistic homage to native plant species, Kinetica, a vivid display that incorporates solar power, energy efficient lighting and recycled materials. Visible by more than 100,000 motorists daily, the art installation will be complemented by significant bush restoration and become a prominent landmark in the area.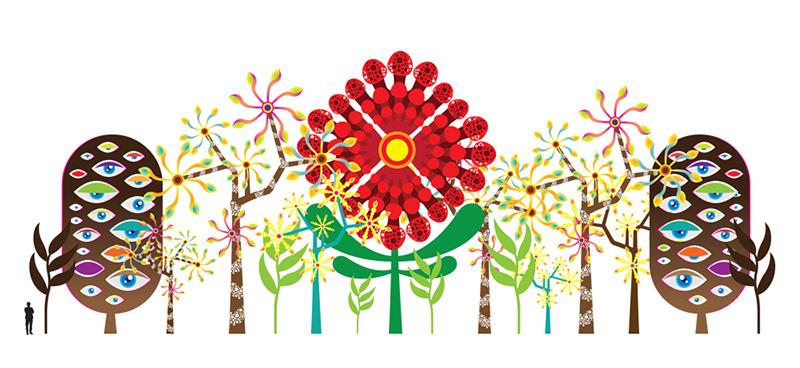 In addition to Kinetica, significant bush restoration work is planned for the 5 hectare site. With Lane Cove National Park located to the north of the site, Hills M2 Motorway together with Landcare Australia, will invest in the growth of native plants and improve the site's water quality.
The project will begin in August 2016 with completion scheduled for mid-2017.